Reliable Trading System
Pls I need a reliable trading system
Forex for beginners
---
Use CCI 34 and EMA 34 on daily charts.
When CCI is above zero and price is above 34 EMA - buy and hold a position.
Use Parabolic SAR (step 0.2 max 0.02) to place and trail stops with Parabolic SAR dots every day.
Take Profit/Exit on the hit of Parabolic SAR dot. Also exit if Price crosses 34 EMA or CCI crosses zero. Re-enter with Parabolic SAR if both CCI and EMA permit.
Opposite for Short.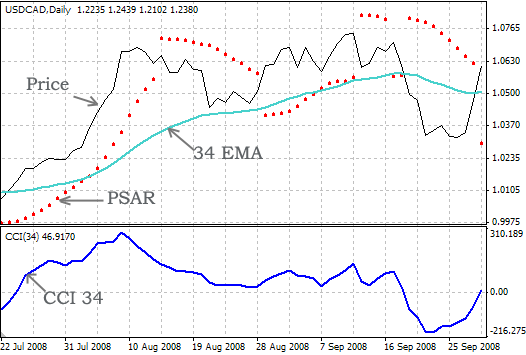 Further improvement:
Pay attention to divergence between CCI and price itself.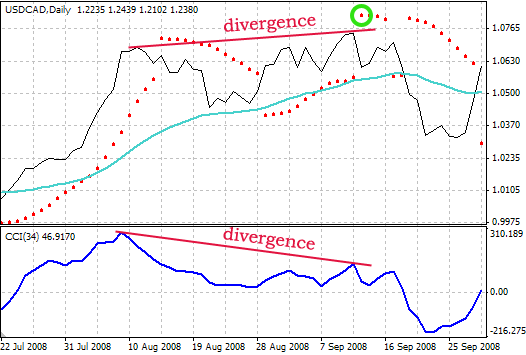 Rules: When PSAR dots change/flip to the other side, check back if you can see a divergence.
If yes, take profits on an existing trade and re-enter with the opposite one. (Ignore CCI and EMA in case of a divergence).
In the example above, one can see that when the first PSAR dot (circled in green) appeared, there was a clear divergence between price and CCI prior to this event, therefore, one need to close all Buy orders and open a New Sell order, ignoring the fact that CCI is still above zero and price still trades above 34 EMA.
That's one reliable system. Test, trade, enjoy!